Opportunities Page
Keep the following points in mind when working with the Opportunities page:
Select the Opportunities module.

In the Details tab, view information on the current Opportunity including status, products/services, categories, partners, competitors and Key Fields.

You can view the current stage in the sales process and the number of days spent in each stage.

Click the View in Address Book icon in the menu bar to View the Opportunity in the Address book.

OR
Click View and select View in Address Book in the drop down list.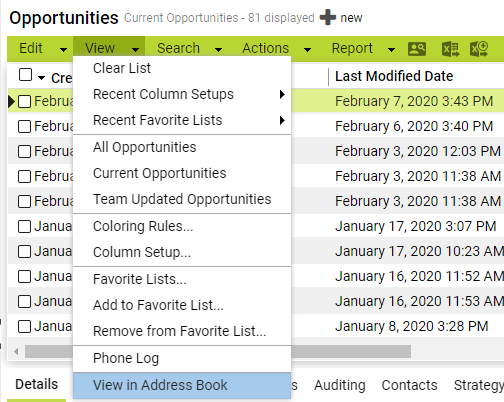 Use the options under Actions to perform common tasks with the current Opportunity such as scheduling a meeting or creating a Hotlist task.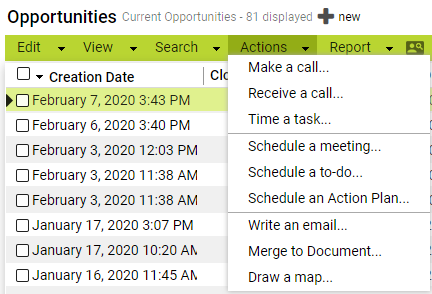 ---
---