Setting up SMTP Server in CRM Live
Since our Move to Microsoft Azure, Port 25 will not work, please use a different port.
There is also a requirement that your SMTP server will also need login credentials.
It is possible to set up your own SMTP server in CRM live instead of using the default server.
Select Administration.

Select Administrator.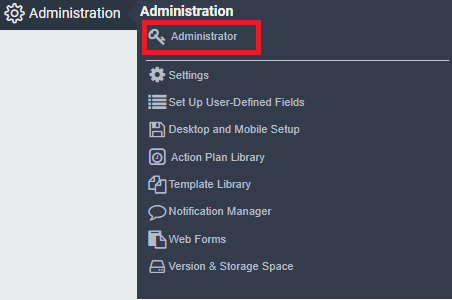 Select Email Server settings.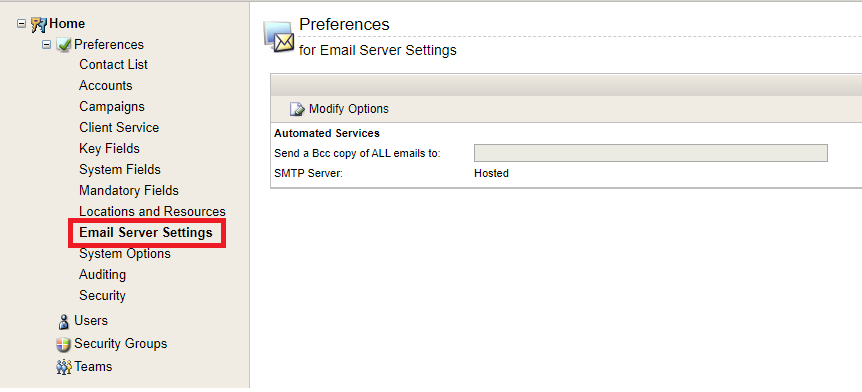 Select Modify Options.

Click Override the hosted email server settings.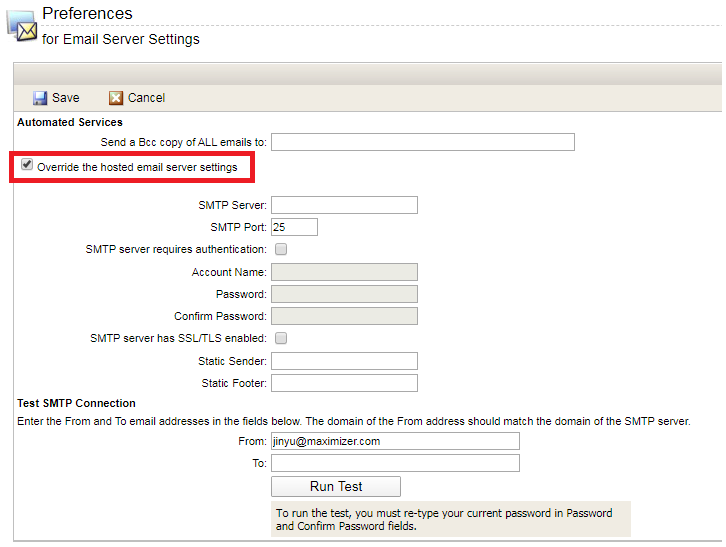 Next, fill out the required information pertaining to the SMTP server you wish to configure and select Save to complete.
---
---