Upload a Report Template to the Template Library
You can upload Excel report templates to the Template Library to add new report templates or to update existing report templates.
If you haven't done so already, you should create a new column setup to be used when generating the report that contains columns which match the columns in the Excel spreadsheet.
In the left navigation pane, click Administration and select Template Library.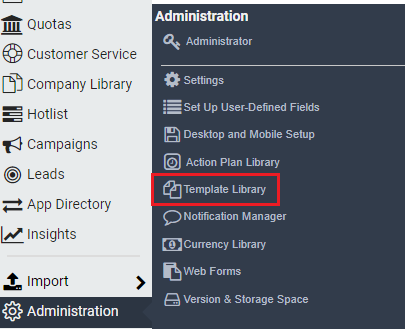 In the Excel Report Templates tab and click Add Template.
– or –
Click the Properties icon next to an existing report template to update the report template.

Specify the details for the report template.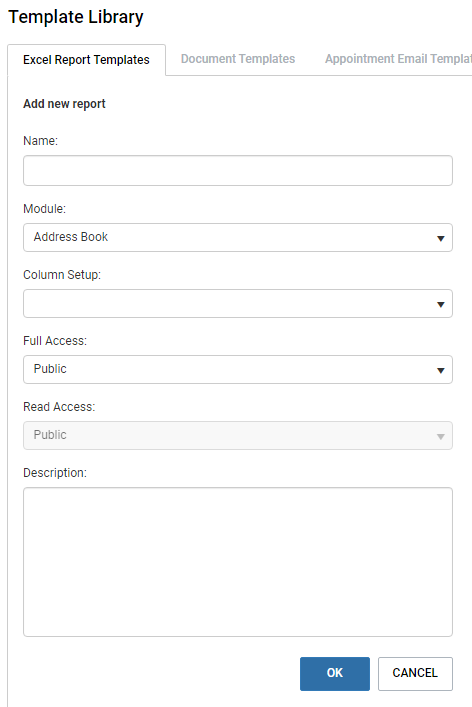 Specify a Name for the report template
Select the Module that the report template is for.
Select the Column Setup to use for the report. The selected column setup determines the fields that are included in the downloaded report data, and should match the fields used in the report.
If the column setup selected for an Excel report template is deleted or if the current user does not have rights to view it, the current column setup is used instead.
In the Full Access and Read Access fields, select the users with access to the report template.
In the Description field, enter additional notes.
Under Upload file, select the Excel report file for the report template.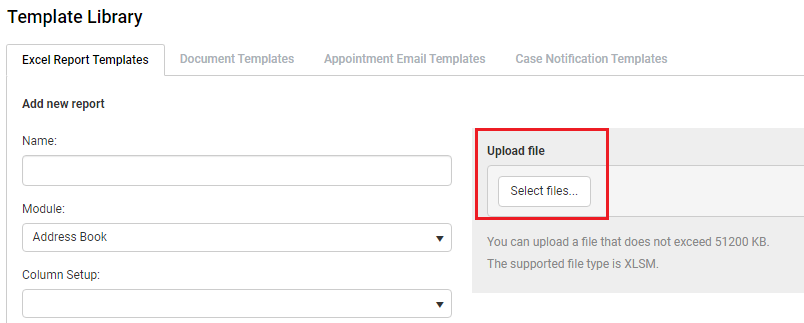 Click OK to add the report template.
The report template is saved to the Template Library.
---
---