Add an Automated Campaign
In the Campaigns page, select Edit > Add Automated Campaign.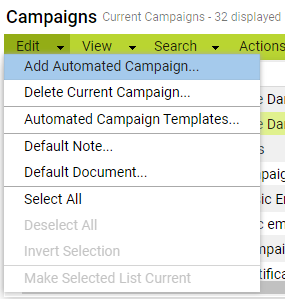 Choose a template and enter the basic information for the campaign, and click Next.
From the Template drop-down list, select an existing campaign template.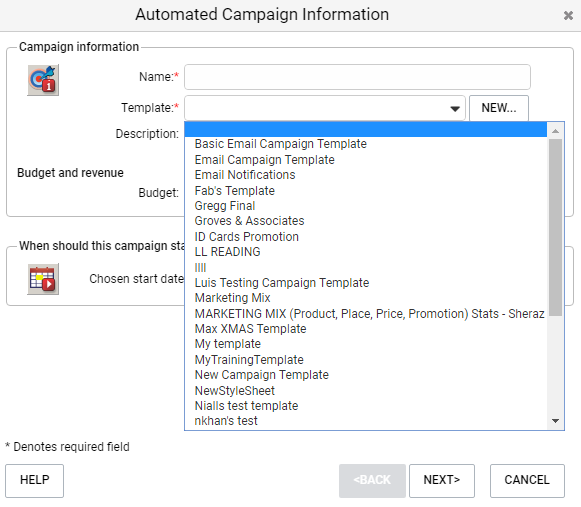 To create a new template, click New.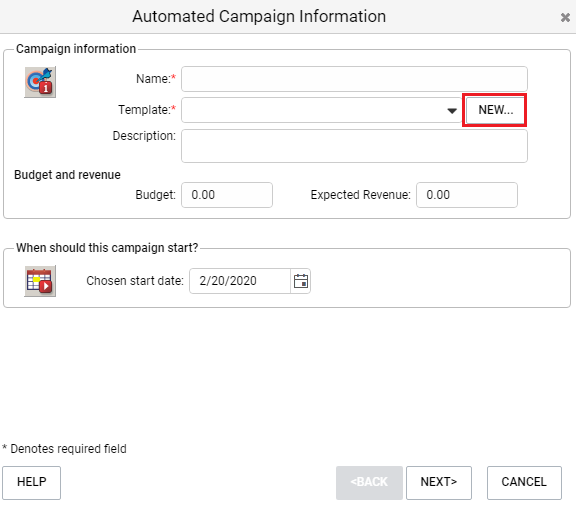 Enter the Name, Description, Budget, and Expected Revenue of the campaign.
Specify the Start Date for the campaign.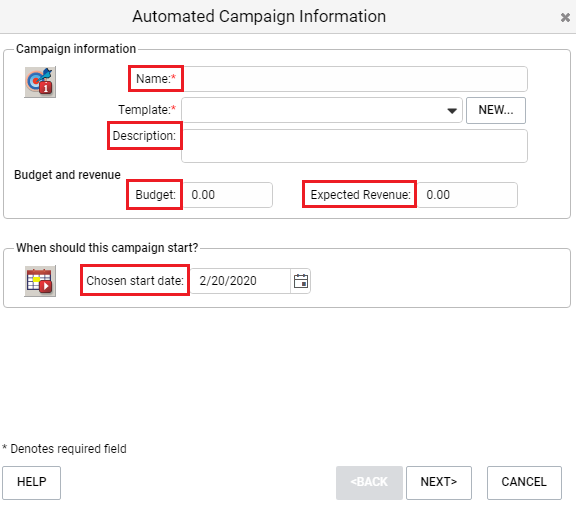 Select the Subscribers to add to the campaign.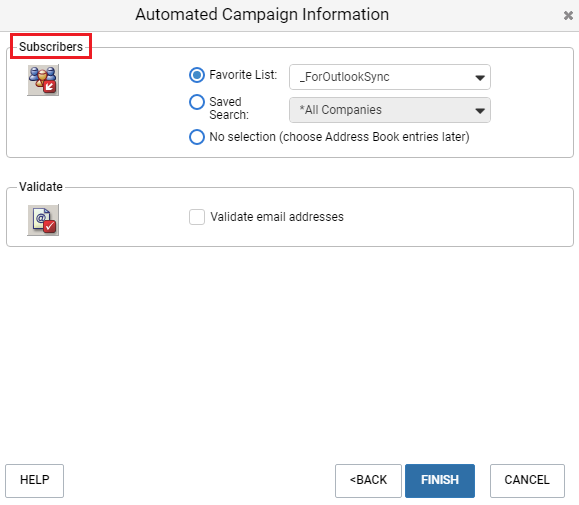 Select an existing Favorite List of Address Book entries.
Select a Saved Search of Address Book entries from the search catalog.
Do not select any Address Book entries.
You can add subscribers to the campaign after it is launched.
Select Validate email addresses to be notified of any blank email addresses or those missing the @ symbol.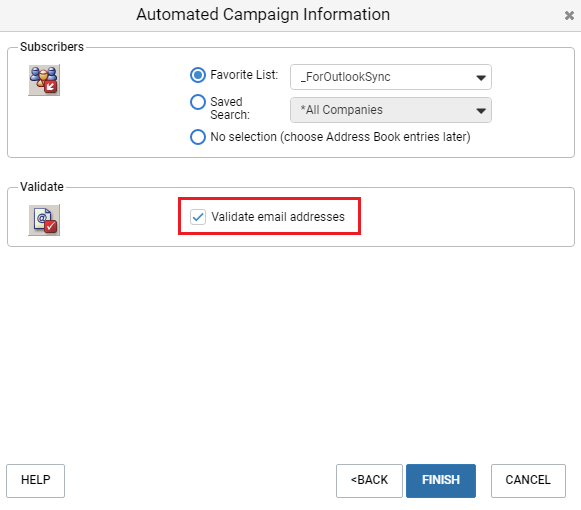 Click Finish to save and launch the campaign.
---
---