Select Users for Opportunity Monitoring
To complete this procedure, you must have Modify permission for opportunities.
A default list of Opportunity monitors is set up in the Opportunity preferences in Administrator. You can select this default list, or you can select any other users to monitor specific Opportunities. You can also choose not to monitor a specific Opportunity.
You can also specify how to monitor new Opportunities in the default Opportunity entry.
Click on the Opportunity to make it the current entry.

Select Edit > Opportunity Monitoring.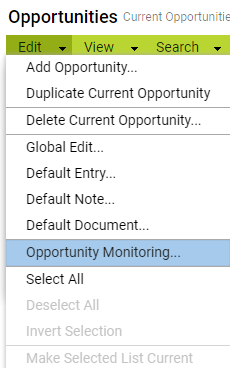 – or –
Right-click and select Opportunity Monitoring.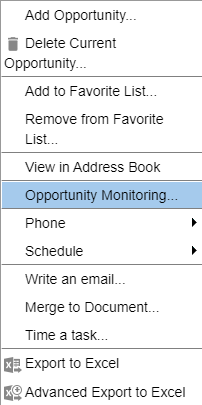 – or –
In the following pane, select the Details tab, and click Monitoring.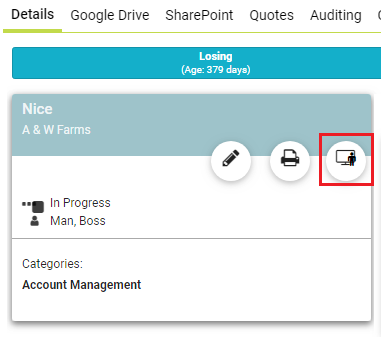 Select one of the Opportunity Monitoring options.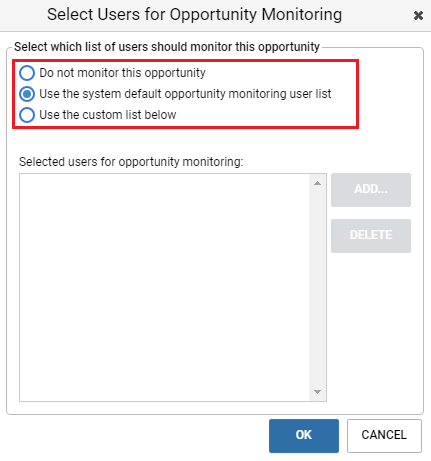 Select Do not monitor this opportunity to remove all users from the list so no user receives email regarding this Opportunity.
Select Use the system default opportunity monitoring user list to display the users specified in the system default Opportunity monitoring list.
Select Use the custom list below to modify the list of users who monitor the Opportunity.
If you select to use a custom list for Opportunity monitoring, click Add to add a user to the list.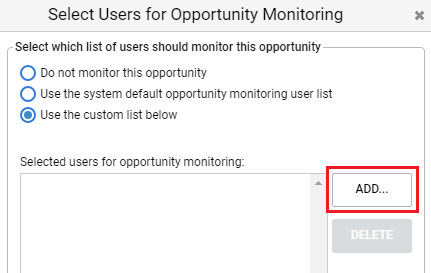 The Assign User dialog box opens. A list of available users is displayed on the left and the current list of Opportunity monitors is displayed on the right.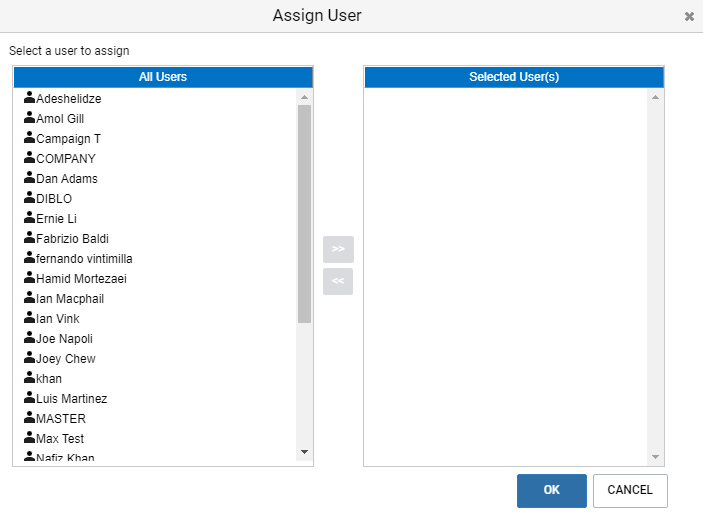 Select users from the list on the left and click the right arrow button to add the users to the list on the right.
To select multiple users, press Control (Ctrl) while selecting the users.
To select a series of users, select the first user in the series, then press Shift and select the last user in the series.
Select a security group, team, department, or division to add all members of the group to the list.
Users are grouped by the security groups, teams, departments, and divisions to which they belong if you have the "Display users by groups" option enabled in your preferences.
Click OK to close the Assign User dialog box.
Click OK to save.
---
---