Create Entries from Microsoft Outlook
The Outlook Integration allows you to save the emails you receive from (or send to) the clients to the Related Entry you have on the database.
If such an Entry does not exist yet (for example, it has been the first time this person has contacted you), you can create this Entry directly from the Outlook Integration.
Select the email.

When you try to save the email to Maximizer from the Maximizer tab, you will see a pop-up reading the Entry cannot be found.
It is time to create a New Entry.

Once you click create a new entry, you will see a pop-up to fill in the information for the entry.
In this example, we will assume it is a new Contact for an existing organization, Maximizer [TEST].
If the Company already exists, it is necessary to hit the Search button to retrieve it on the database.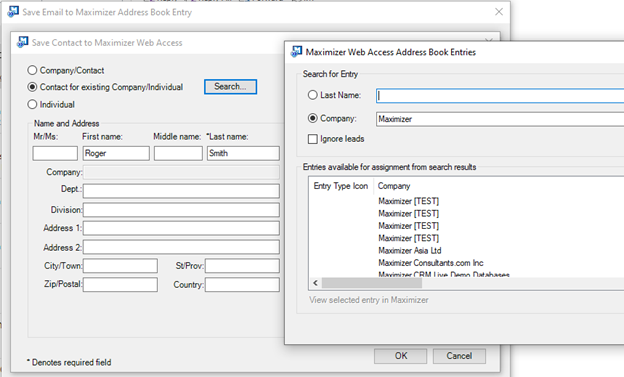 This is what you will see: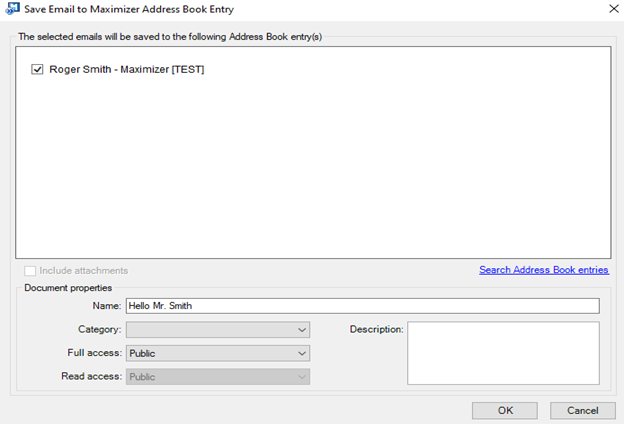 Click OK and you will find the new entry in Maximizer.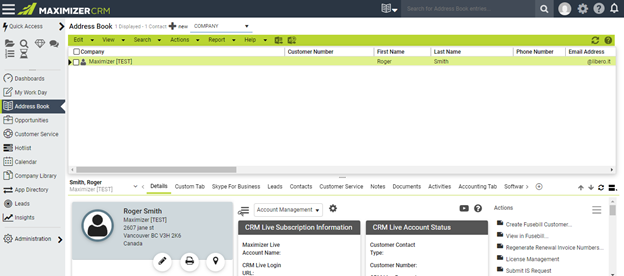 ---
---