Restricting Access to Address Book Module
It is not possible to completely restrict access to the Address Book module.
If you examine the Access rights page in the administrators module, you will notice that read access to the address book is provided by default.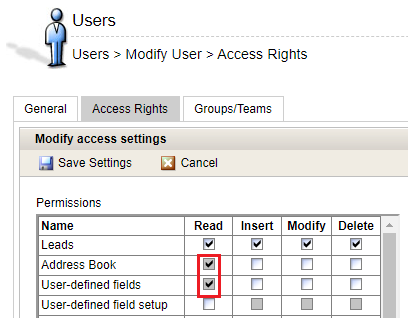 In order to restrict a user from accessing Address Book entries;
You must create a security group and assign all Address Book entries to that Security group via the administrators module
Add all users except the user which access is to be restricted, to that security group
Global edit
may be leveraged to make this change to the full/read access rights much easier.
---
---