Change the Currency in an Opportunity
To complete this procedure, you must have Modify permission for opportunities.
By default, Opportunity revenue is calculated using the corporate currency. But you can change the currency for the revenue while adding or modifying an Opportunity. Multi-currency must be enabled in the current Address Book and more than one currency must be set up in the Currency Library in order to specify the currency in an Opportunity.
Click on the Opportunity to make it the current entry.
In the following pane, select the Details tab, and click Edit.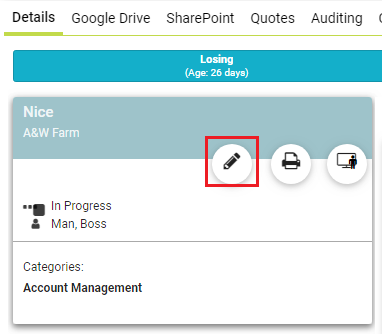 If necessary, from the Key Fields for drop-down list, select a Key Fields list that contains the Currency field.

By default, the Currency field is included in the <Default Key Fields> list.
Select the currency from the Currency drop-down list.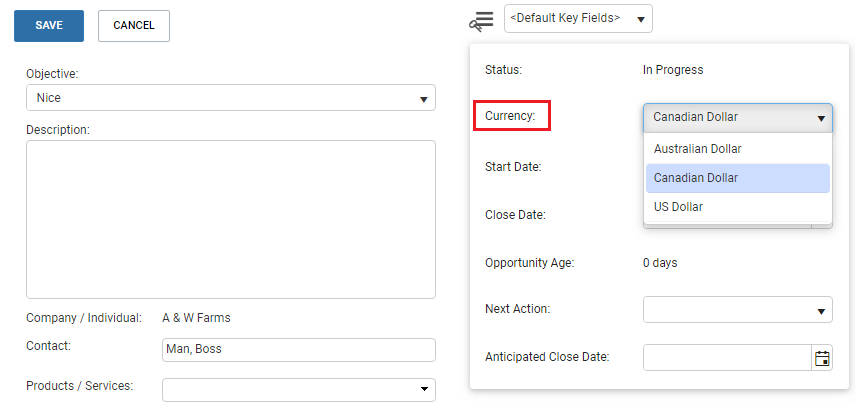 The value in the Revenue field updates to reflect the selected currency value.
Click Save.
---
---